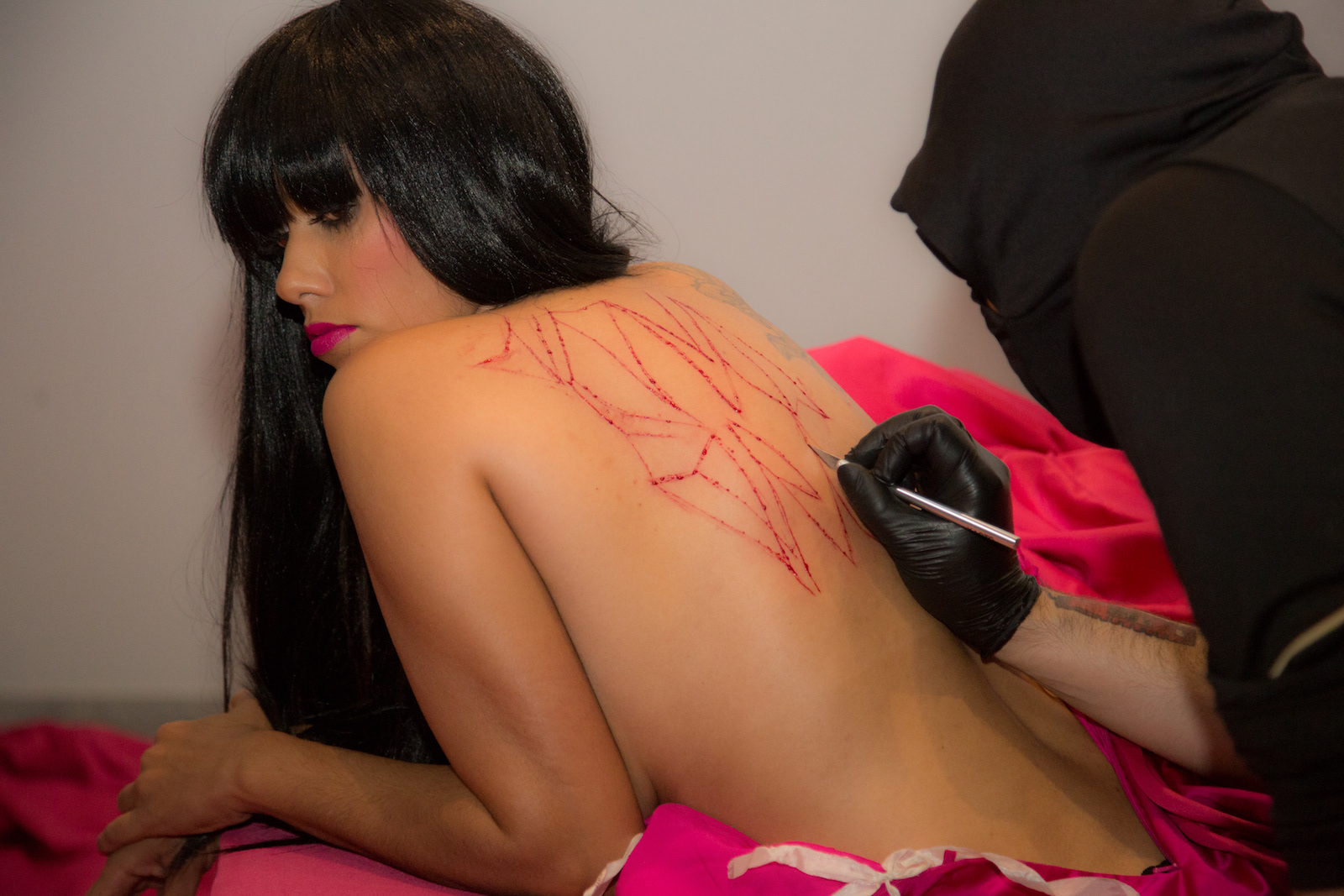 Vagina Dentada II, Inkjet print, 1/5, 75 X 112 cm / 44,9 X 29,5", 2018.
The Toothed Vagina performance addresses the fear of men towards women. I went down the stairs in a lush, giant pink dress and knelt in the lounge. While I declare the poem Toothed Vagina of my authorship, a second artist writes it on my back with a razor.

Mouth that swallows death
and regurgitate life
my vagina
while toothed
she dignifies me
my vagina
tears the fist that get up
tears the phallus that rears
my vagina
A performance Vagina Dentada aborda o medo do homem para com a mulher. Desci as escadas em um exuberante e gigante vestido pink e me ajoelhei no salão. Enquanto declamo o poema Vagina Dentada de minha autoria, um segundo artista o escreve em minhas costas com navalha.

Boca que engole a morte
e regurgita a vida
minha vagina
enquanto dentada
ela me dignifica
minha vagina
rasga-lhe o punho que levanta
rasga-lhe o falo que empina
minha vagina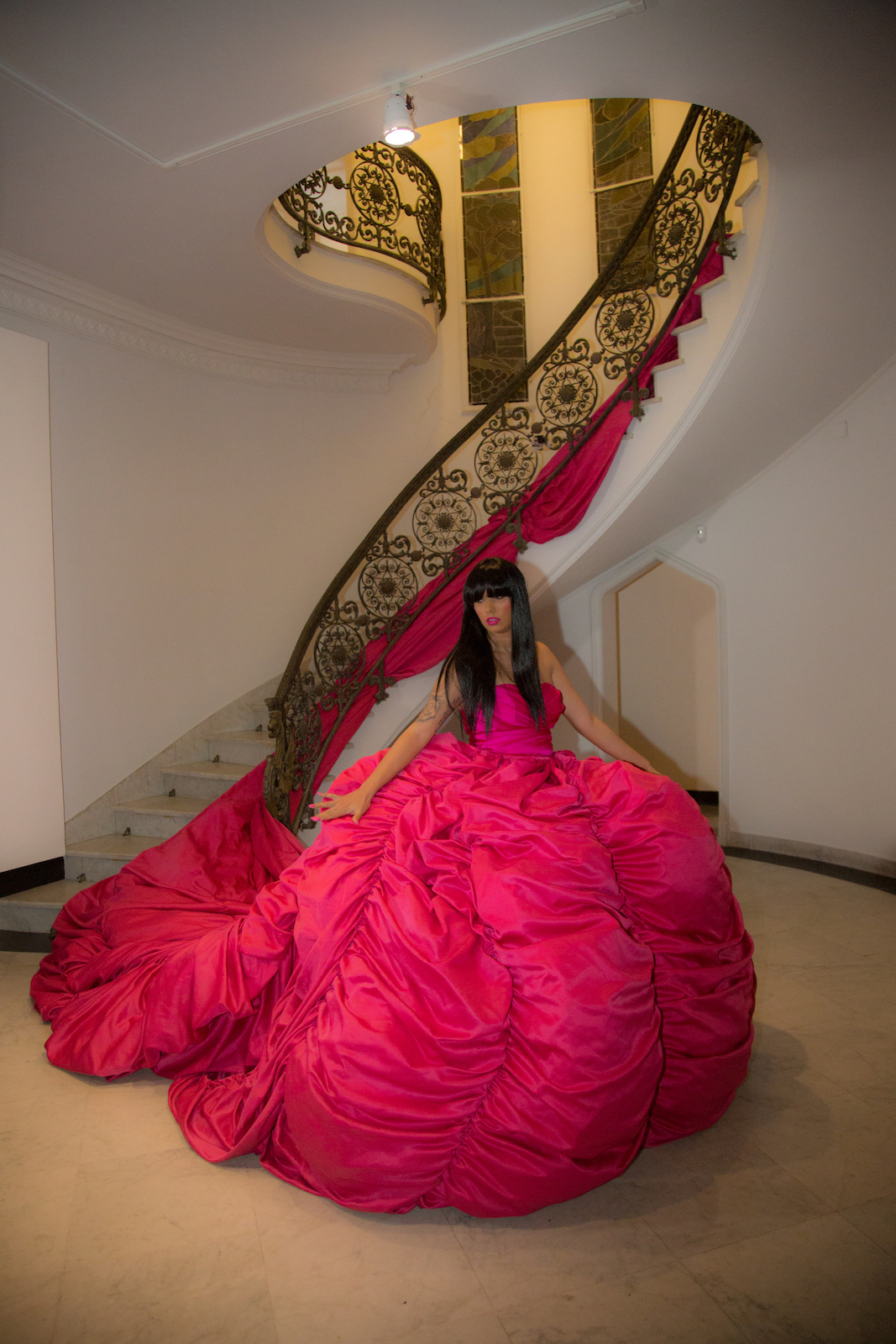 Vagina Dentada I, Inkjet print, 1/5, 112 X 75 cm / 44,9 X 29,5", 2018.
Vagina Dentada, video, 1/3, 1'17, 2018.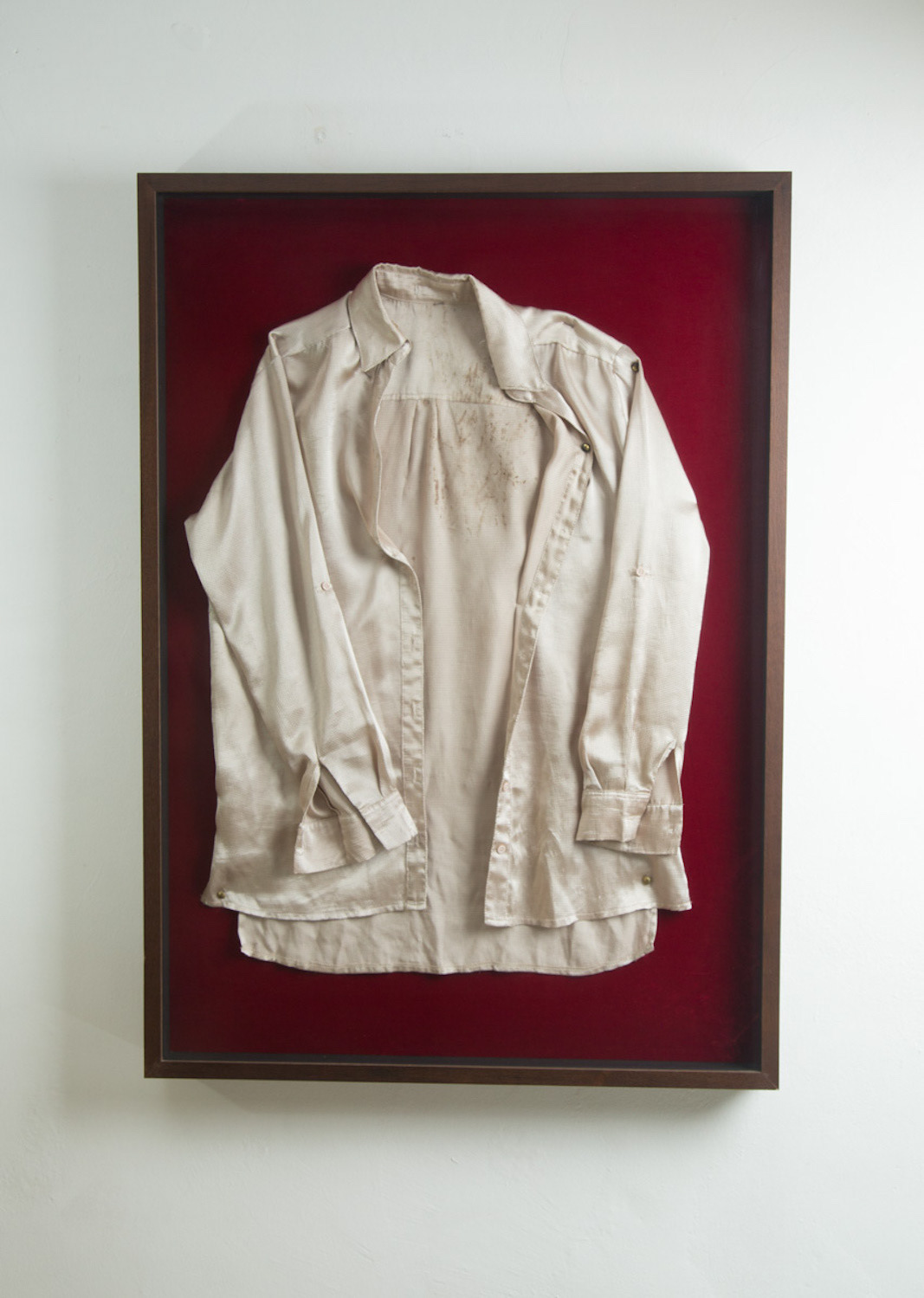 Thoothed Vagina Memory, shirt with blood, 103 X 74 cm / 40,6 X 29,1", 2018.