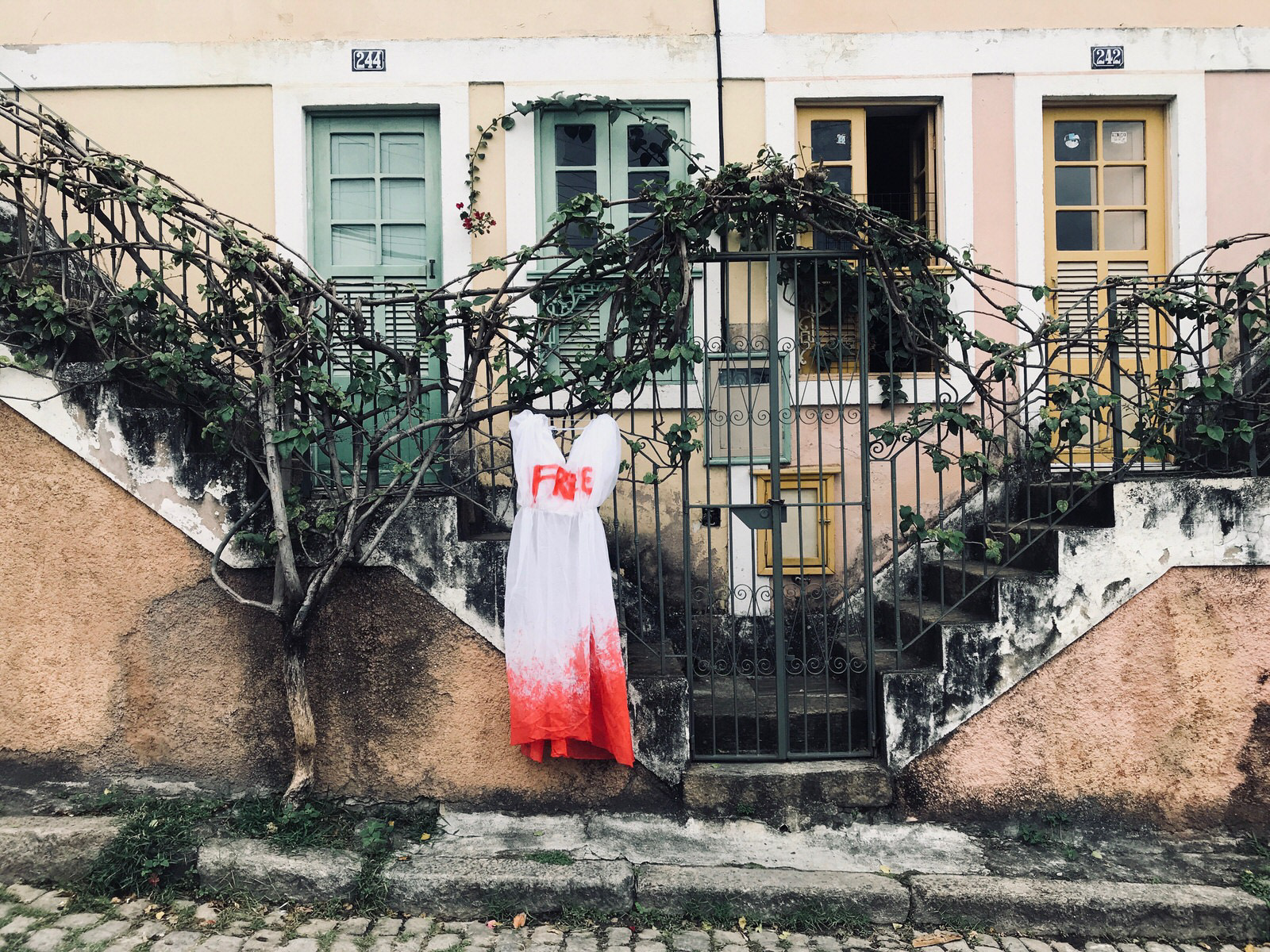 Free, Inkjet print on photography paper, 21 x 29,7, 2017.
Vestido (Dress), Instalation, 2019. Exposição 360 Graus, Museu da República, Rio de Janeiro.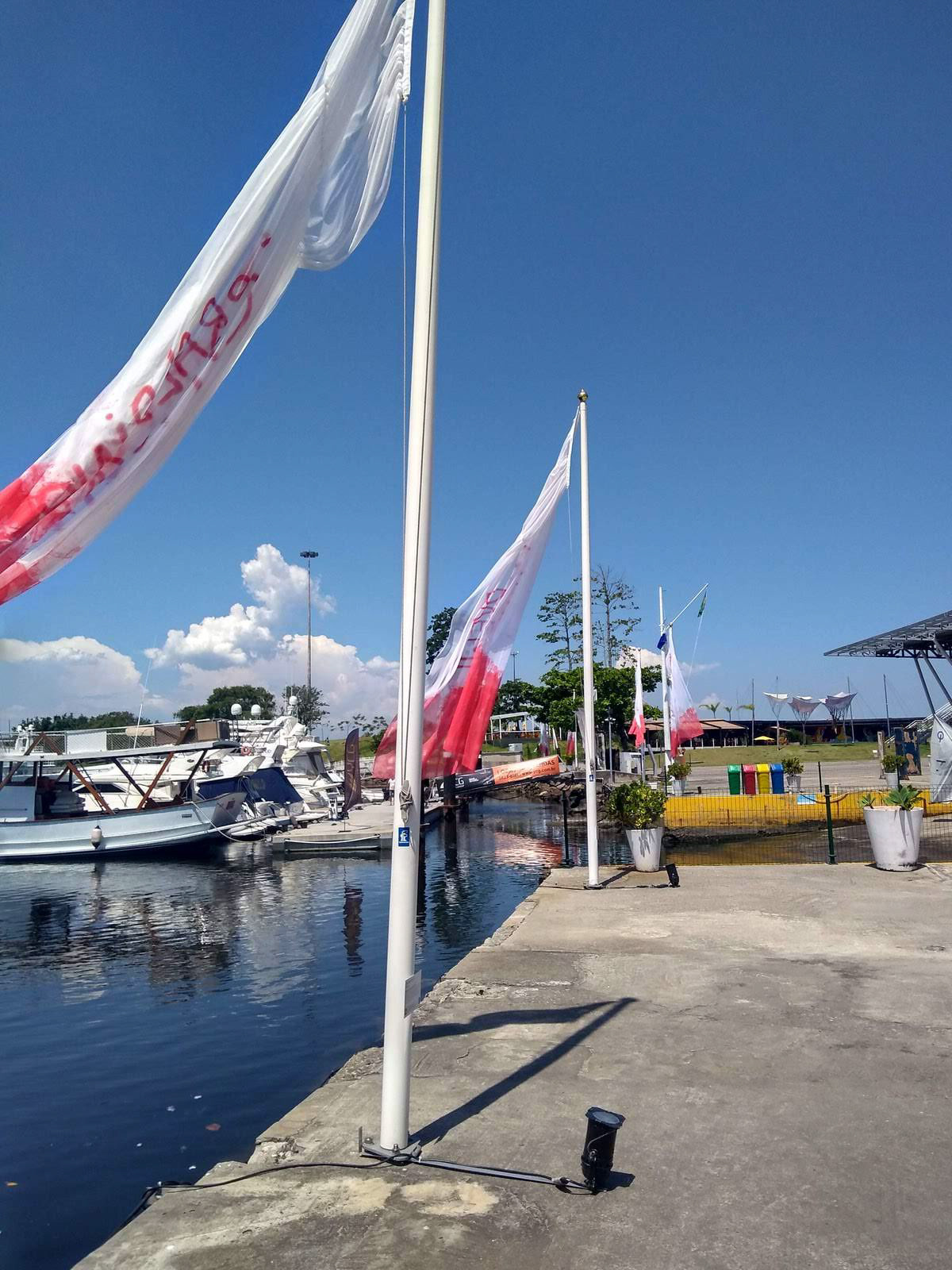 This instalation is organized with 8 wig-dress with name of female actvists that have been persecuted around the world. Monumental Exhibition, Marina da Glória, Rio de Janeiro, 2018.
Free, video, 0'26", 2017.