In the performance Delicate Act, I sew pearls on my chest to mention heteronormativity and the creation of the feminine as a burden.
----------------------------
Na performance Ato Delicado, eu costuro pérolas em meu peito para citar a heteronormatividade e o criação do feminino como um fardo.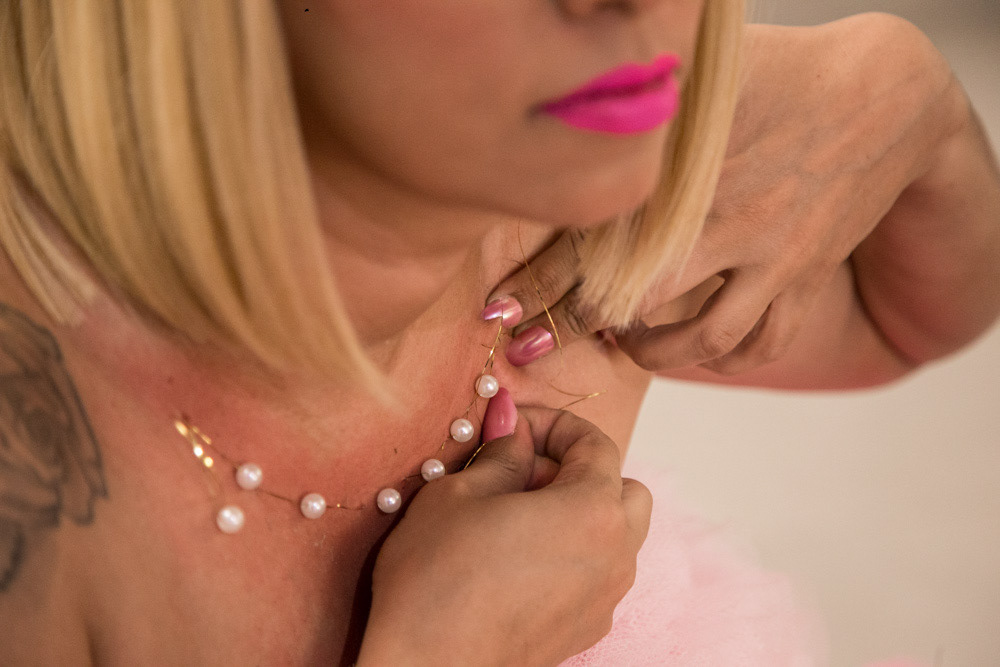 Ato Delicado, Inkjet on photography paper, 1/5, 75 X 112 cm / 29,5 X 44,9", 2019.

Ato Delicado, Video, 6", 1/3, 2019.